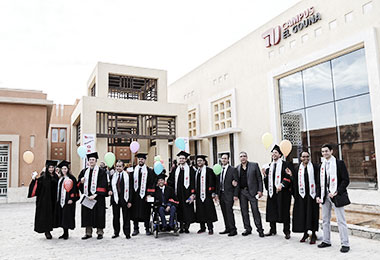 2015
The El Gouna campus – an international educational partnership
El Gouna, a small town on the Egyptian Red Sea coast, is the location of an exciting educational project – a non-profit public private partnership between the Technical University of Berlin and ORASCOM Hotels & Development (OHD). The overseas campus of TU Berlin is the first university in Egypt to apply German academic standards. Karl Kolb is responsible for supplying a complete interdisciplinary laboratory environment with the focus on water and energy engineering. More …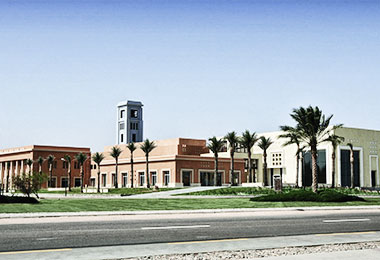 The studying opportunities
Similar cooperation projects between German and foreign universities are not unheard of, however, Campus El Gouna is a very unique case as it is a German state-run university, thus subject to German laws and regulations—even though it is located in Egypt. Therefore, students enlisted in one of the Master's programs at Campus El Gouna are registered as regular TUB students and will receive a German Master's certificate from the TUB upon completion of their course. This allows students—especially from Egypt—to receive an international degree without having to leave the country, which only few can afford. Additionally and in order to support the idea of providing high standard education to qualified young Egyptians, the Sawiris Foundation for Social Developement has set up a scholarship program for those, who do not have the means to pay the tuition fees of 5,000 Euro per semester.

So far, up to 90 students per year are accepted for the three different two-year professional Master's programs in the fields of Energy Engineering, Water Engineering and Urban Development. The courses are strictly designed for students with a finished Bachelor degree and at least one year of work experience and are taught in English.

The curriculum of each Master's program is especially designed to address the specific challenges and requirements of the local environment in Egypt and the MENA region (Middle East and North Africa). For this reason, applicants need to have work experience prior to enlisting in the courses, ensuring that the students have a grasp at understanding the challenges which need to be addressed and, therefore, providing the possibility to channel research attention to these topics. In general, these Master's programs have a strong focus on a sustainable and interdisciplinary approach.

The demand for skilled technical workers is rather high in Egypt, whereas high quality vocational training is a rare good. Therefore, the curriculum attempts to fill this gap, focusing on a more hands-on education. The collaboration between Germany and Egypt, in this regard, is not limited to planning and building a satellite campus, but continues in the coursework. In two out of the three Master's programs, the students are obliged to spend at least their second semester in Germany at the mother institution, thereby reinforcing the bonds between the research facilities and their academic work force.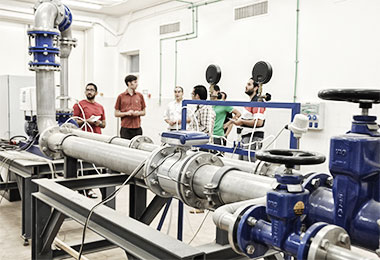 The link between concept and realization
In order to realize the ambitious plan, a team of expert consultants worked on architectural blueprints, lab security implementation and the perfect integration of the technical equipment and the test stands. The latter was done by the German company Karl Kolb GmbH & Co. KG, who not only equipped the laboratories and technical workshops, but also ensured a smooth supply and installation process by anticipating potential problems of incompatibility with buildings, environmental conditions and German standards in Egypt. To guarantee the conformity with German and TUB curriculum standards, Karl Kolb GmbH closely collaborated with TÜV, who, in turn, gave their official approval seal, confirming the conformity to their high standard requirements. Additionally, Karl Kolb was commissioned to implement a gas detection system that is linked to the modern safety system of the facilities.
Creating opportunities through international collaborations
In summary, the Campus El Gouna provides a state-of-the-art study and research environment and serves as a scientific and cultural hub between Europe and the MENA region. Thus, it is a showcase of a successful international collaboration that can create mutual opportunities in science and education. The exchange of experience does not only have benefits for future generations of students, but also gives incentives for future developments in industry, science and society.
Author: Anna Müller, Executive Assistant

Project: Campus El Gouna—showcase for international collaboration in vocational education

Contact: Bernd Herrmann, Export Sales Director

© TU Berlin